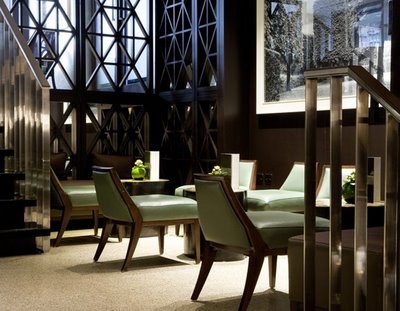 Ivan Meade has a conversation with the world class Interior Designer / Furniture Designer, Barbara Barry.  Published originally by Meade Design Group, June 2008
Having designed furniture for Baker, McGuire, and Henderon - amongst others, this internationally respected designer comments on her favorite inpirations and influences.
In her own words:
"I would love to see my designs around for a long time because that would mean that they brought a lot of pleasure to people. I am so proud to be a woman working in the way I do and to make a mark in the annals of American design."
Conversation with Barbara Barry
Barbara Barry Baker Furniture Collection
Boxwood Café designed by Barbara Barry