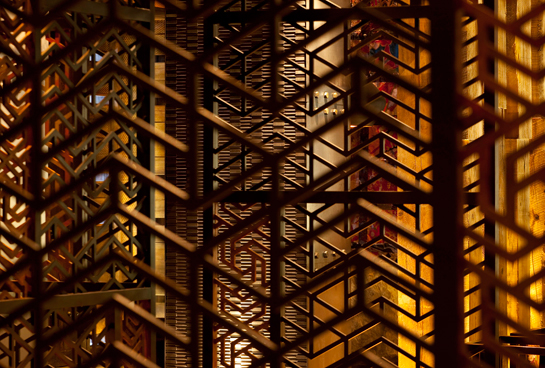 Asian inspired contemporary restaurant design by the Toronto firm: Munge Leung. 
Textures, graphics, and an oriental influence on design elements has been used to create a warm and inviting eating space for the AME Restaurant, Toronto, Canada. 
Subtle lighting and a warm organic palatte, when blended with splashes of color and a complex mixture of textures - complement the cleaver use of space.  The focus shifts effortlessly, throughout the space, without contradiction and without complication.
Munge Leung- Source-Book profile
Contemporist.com article - AME Restaurant by Munge Leung
Photography by Tom Arban and Device222