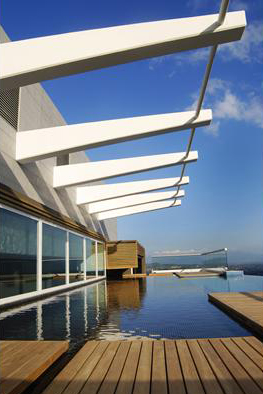 LAKP Interiors Design for a Guatemalan residential complex. 
Public space interior renovations, for a large residential complex, were recently completed by this innovative Central American design firm.
Utilizing a minimalist design ethic, this firm blends the essence of interior spaces with the exterior environment, bringing together textural elements and defined architectural forms into a natural harmony.
Design principal: Juan Lacape
Design team: Monica Kurzel, Walter Hernandez
Client: Grupo Bolívar