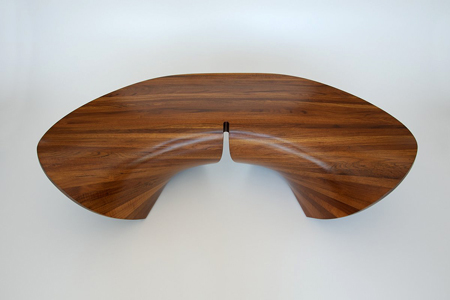 Unique sculptural woodwork and furniture designs, crafted by Sean O'Hara. Beyond carving, Sean has an eye for taking natural forms, textures, and capitalizing on the inherent beauty of his materials. Natural patterns, textures, and forms provide ample inspiration for these organic design. Taking conventional carving techniques, elevated to another level, he has fashioned artful works of furniture that bear the mark of the artisan, bringing fresh ideas to the marketplace.
O'Hara Studio Website:
http://www.oharastudio.com/index.html
Freshome Article:
http://www.contemporist.com/2012/02/02/sculptural-furniture-by-ohara-stu...