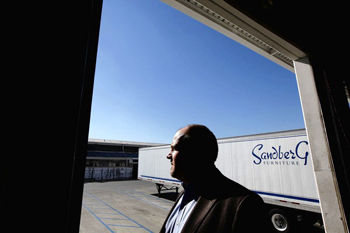 LA Times has published an article about the survival of the Americal Furniture Manufacturing industry.  Featuring John Sandberg and his Vernon, California furniture manufacturing company, this article explores the decimation of a vibrant part of the economy and the loss of jobs oversees. 
There are 65% fewer jobs in the furniture manufacturing sector.  The demise of this industry is due to the "dumping" of subsidized imports from Asia.  Local companies are forced to invest in labor saving capital expenditures or by moving their factories to border cites in Mexico.
State regulators have restricted the use of traditional finishing and core materials.  These restrictions have led to an uncompetitive environment; stifleing investment in new plants; and restricted the growth of manufacturing jobs.
The means of inductry survival is discussed is this LA Times article: Against the Grain   (Article by Ronald D. White, May 1 , 2011)