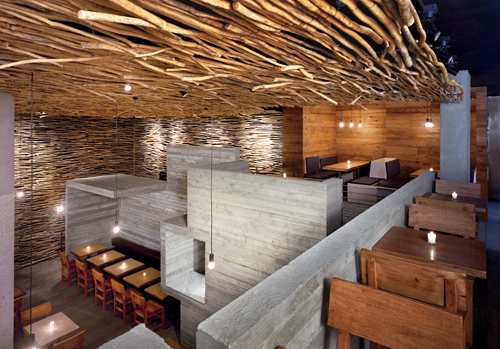 Textural wooden elements create a very contemporary design for a New York eatery.  Design by Sebastian Marsical Studio
This San Diego design firm has created an warm counterpose between light & dark wooden elements, striking a fine balance of textures and patterns from the natural materials.  With subtile lighting, the rustic natural wood tones play up the strong geometric forms, creating an outdoor/indoor casual experience for the diner.
Sebastian has succeded in wraping the interior of a concrete box with tactile elements, transforming these spaces into natural architectural elements, creating an interior environment like no other.
Contemporist.com Article about Pio Pio Restaurant by Sebastian Marsical Studio
Photo by Paul Rivera