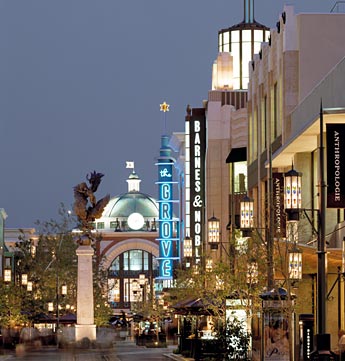 USC is embarking on a $ 900 million project to renovate and upgrade a USC Student Village (as reported in the LA Times, July 3rd, 2010).  The university plans to replace an outdated shopping plaza with a new retail, theater, and hotel complex.  In addition, the project will include dorm facilities for 5,000 students.
Located on the northern boundary, across West Jefferson Blvd - the plan is designed to improved shopping and housing in the area.  The village project will cover 35 acres emulating the successful cross town Westwood Village plan with upscale restaurants, retail stores, bookstores, coffee shops, and markets.  A portion of the plan will include 350,000 square feet of commercial space above the plaza level.
Existing student occupied apartments will be replaced with new facilities to house students, faculty, and a small 150 room hotel.
The architecture firm of Elkus Manfredi is Boston based.  They have been involved with upscale projects at the Grove and Americana malls, as well as campus buildings at Harvard and other schools.  The challenge is to develop the plan with the goal of integrating the University environment with the local community.  it is expected that two years will be required to complete plans and gain necessary permits to begin construction.